IMAGES OF A HYGGE LIFESTYLE...
The UK's popular nature extravaganza is back this June. The 30 Days Wild annual challenge invites participants to commit a 'random act of wildness' every day through the month of June. Activities include listening to birdsong, taking photographs of wildlife and planting seeds.
This year The Wildlife Trusts is asking those taking part to kick-start their challenge with a Big Wild Breakfast outdoors on June 1st to see how much wildlife you can spot in 30 minutes!!!
It's easy to register and receive resources for home, school and work at wildlifetrusts.org/30DaysWild. When you sign up, you'll get a free pack of goodies to help you plan your wild month, plus lots of ideas to inspire you to stay wild all throughout June (and beyond!).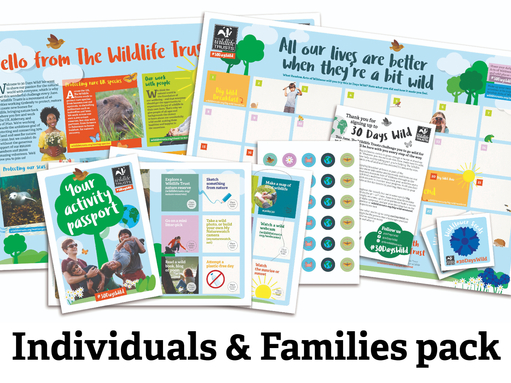 You can also download the 30 Days Wild fun and simple app, available on iPhone and Android. It offers 101 'Random Acts of…
View original post 30 more words