Fennel Tea – this tea is helpful in relieving cramps and it can also act as a mild laxative. Holland and Barrett sell the Heath and Heather Fennel Tea which is fresh and herbal, the ideal way to help maintain your well-being at any time of the day. A wonderful addition to your herbal, caffeine-free tea collection.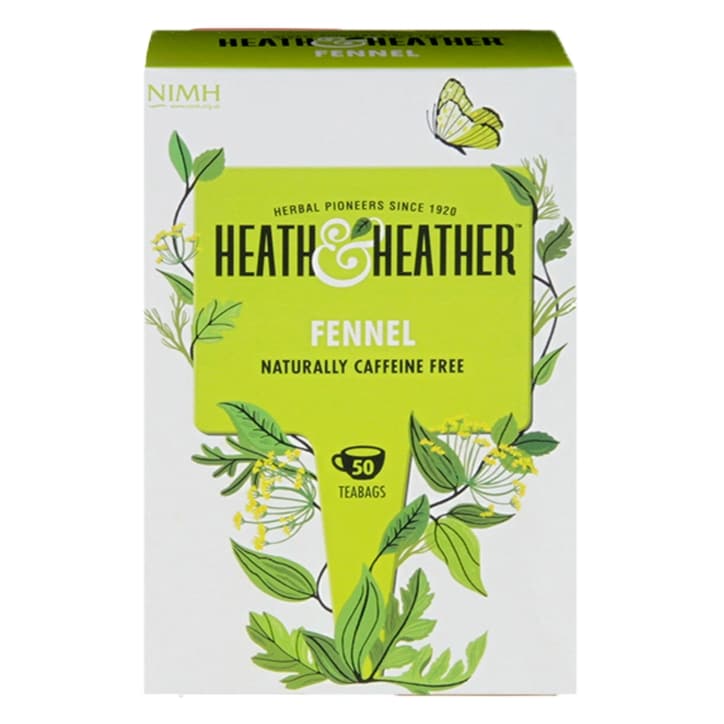 2. Camomile Tea – my favorite last drink of the day as it has a soothing calming effect. It can also help reduce stomach cramps. It's been used for centuries as an anti-inflammatory and some even claim that it can help beat the annual hay fever sneezes. With its sun-drenched warmth and a fragrant floral finish, it's time to enjoy Whittard's Golden Camomile herbal tea, crafted purely from golden camomile flowers and finely blended for our individually wrapped teabags. With its sun-drenched warmth, a cup of pure relaxation.
3. Peppermint Tea – another one I always have in my cupboard. This has a soothing effect on your stomach and may even help if you suffer from heartburn, gas, and spasms. My favorite is Twinnings Pure Peppermint Single Tea Bags, created to help you feel refreshed and ready for the day with each sip. A classic, vibrant blend perfect for any time of day.
4. Spearmint Tea – not one you find around as much as Peppermint Tea but yet again this one can have a soothing effect on your stomach and has a gentler taste to it. Amazon sells Palanquin's Spearmint Herbal Tea,
5. Anise Tea – this can help to relieve constipation, gas and bloating. Holland & Barrett have a Pukka Detox Tera which is a clean fusion of aniseed, fennel and cardamom.
6. Rooibos Tea – this tea is caffeine free, and has a rich flavor and is great for relieving stomach spasms. Jing Tea makes a Herbal Rooibos Tea which is soft, honeyed and gently tangy with a hint of bitter orange.
7. Ginger Tea – ginger in any shape or form has health benefits and the tea helps with nausea and stomach spasms. The Natural Health Market sells Organic Ginger Tea Bags which is made with only chopped certified organic ginger root. The tea has an intense taste and impressive 'zing' that makes it moreish and a comfortable level of spice provides a nutrient-rich warming sensation.
.
.