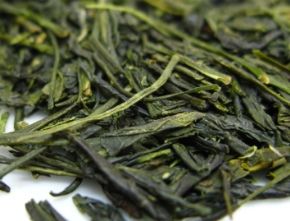 Gyokuro Asahi Tea is the rarest Japenese tea of all, being grown in the Kyoto region under special bamboo shades to control the amount of sunlight to the plants.The fine emerald needle-shaped leaves give a bright, delicate exquisite infusion.
Its high grade and premium reputation are the result of the special processing methods that this tea undergoes.This Japanese green tea is unique and quite rare.
First grown in 1835, today this tea is mainly produced in the regions of Yame, Uiji and Asahina in Japan.
Gyokuro tea, also known as Pearl Dew or Jade Dew, undergoes a special processing method and is harvested just once a year and then only in certain tea plantations. This makes this Japanese green tea quite expensive and difficult to find, but it is definitely worth the investment and the time.
According to The Right Tea, Gyokuro Tea is grown in different conditions from other green teas. This tea undergoes a special process to alter the chemical composition of its leaves.This green tea is grown in a misty and rainy climate at a lower altitude than sencha, a more common Japanese green tea.
Gyokuro Tea is rich in antioxidants, which means that every cup of tea you drink may provide you with wonderful health benefits that will make you feel great.
The Right Tea has a long list of health benefits available from Gyokuro Tea.